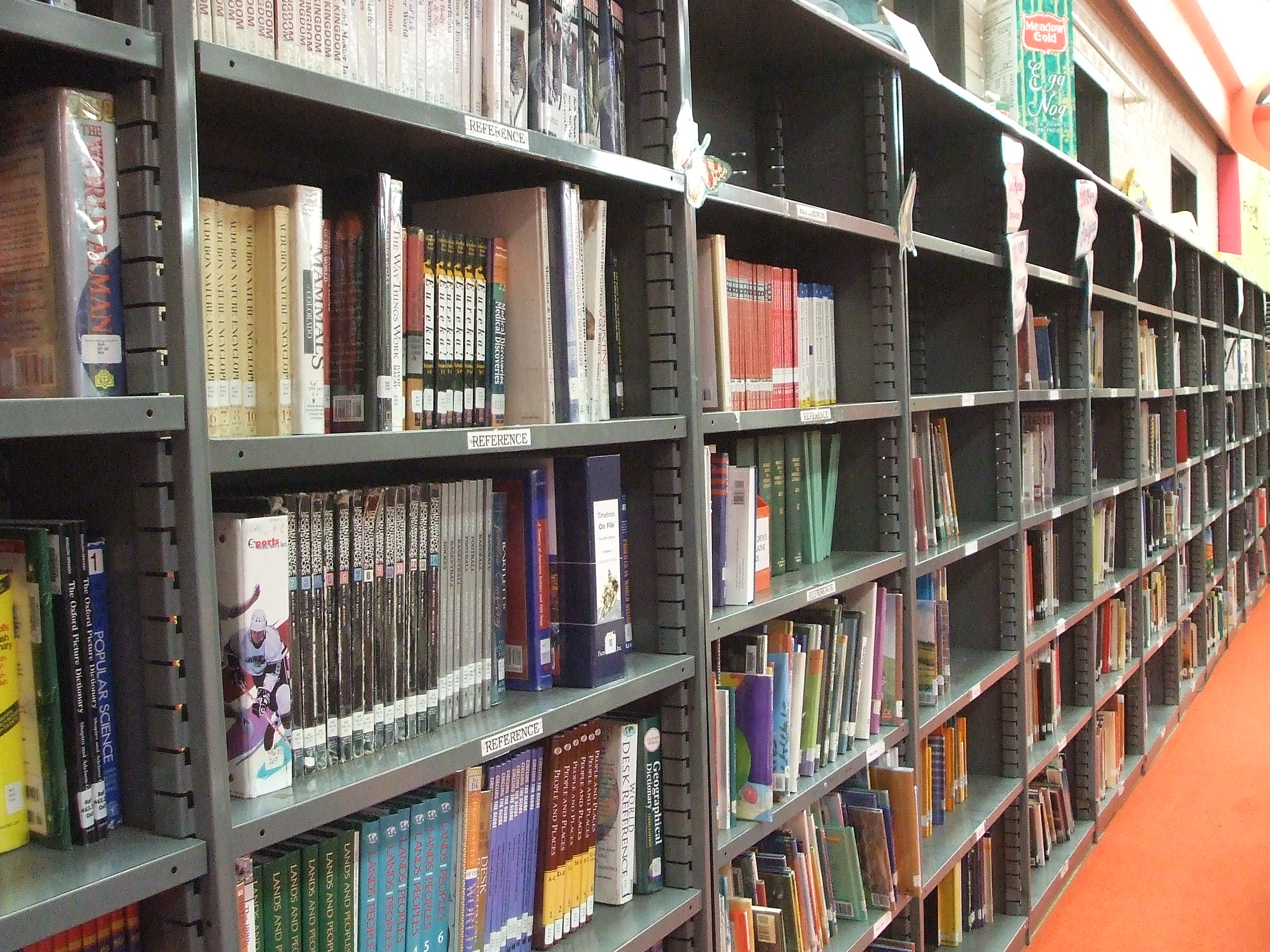 There is always something going on at Pagosa Springs Middle School Media Center, from students working on projects or assignments, Pirate Time classes coming in for weekly book checkout and focused reading time to the local Science Fair. The media center offers
to students and teachers
the use of approximately 15,000 books (including ebooks for use with ereaders/apps), a variety of seating choices, Chromebooks, and 3 media tables that are presentation-ready with monitors (one of which is a 70" TV!) and Chromecasts for ease of projecting and sharing work with others. Students are welcome to come in before school or during their lunch to do homework, practice presentations, practice skills for their classes on the chromebooks, and read or check out books. The PSMS Media Center is open from 7:40 AM-3:50 PM Monday-Thursday and from 7:45 AM-1:45 PM on Fridays.
We're so excited to announce that we revamped and redecorated the library so that it feels more homey, inviting and more conducive to personalized learning an
d the way our teachers teach and our students learn! Scroll down to see a picture slide show and click on the link in the side bar to read the article about this transformation! We also added a makerspace lab to encourage creative thinking and problem-solving in and out of the classroom! We are continually adding activities to that area as students/teachers/staff suggest ideas and supplies can be obtained, and can't wait to get it fully functional and see all the cool, creative stuff flowing from that room! (If you're wondering what a makerspace is, click here...)
The media center also provides different resources for teachers and students to support the teaching and learning process. See below for links to the following resources: Destiny Quest (the library's book/research database), Destiny Discover ebook/ereader app (for checking out/reading ebooks), and new book announcements. FYI: Destiny Quest is specific to our school so you must use the link below or to the right to access them; you cannot do a Google search for them or you will get the sites for other schools.
Happy reading!
                        PSMS MEDIA CENTER RESOURCES
       PSMS Library Database              Library Database App             Destiny Discover app                   January 2019             More Resources...Stay Tuned!